opinie>

Uninformed support has become a hallmark in awareness campaigns
The hidden terms and conditions of the statement for Palestine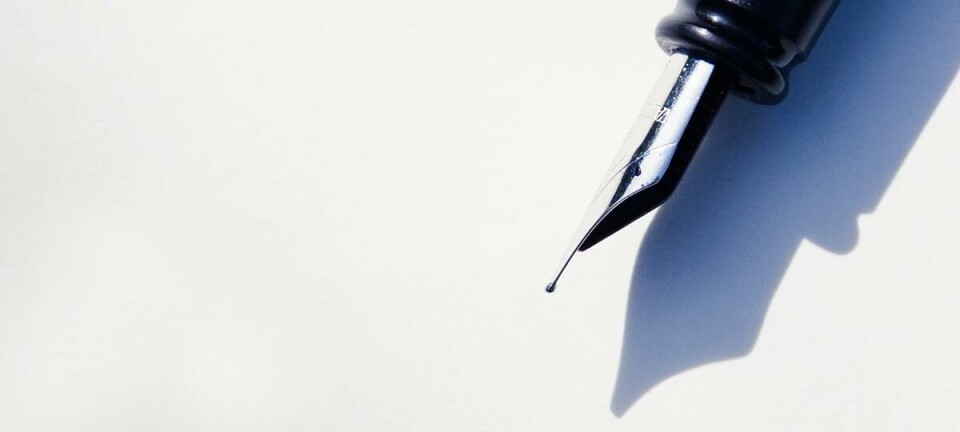 Last week several members of KU Leuven launched a Statement for Palestine, urging the university to cancel cooperation with Israel. 'That statement presents a one-sided view of the issue.'
Een Nederlandstalige versie van deze lezersbrief vind je hier.

Many of you will have undoubtedly seen the statement written by students and staff at the KU Leuven calling for action in condemning the Israeli occupation of Palestine. If not, the statement and its signatories can be found here.
Let me make a few very clear things from the start: I don't have a bias towards either side, rather I have extensive, first hand knowledge of both. I want peace above all. I think what the Israeli government has been doing under Netanyahu is reprehensible because he is a morally corrupt leader, just like I think Hamas is a terrorist organization. Not ideas that usually go hand in hand, but here we are. I also want to stress that I don't want to tell any of you not to support the fight for peace in the region. I do want to tell you that I don't think this statement is a wise way to do so.
The Interculturalism, Migration and Minorities Research Centre, together with UNDIVIDED Leuven, decided to write a statement about the situation in Israel and Palestine. I think that is good practice; students and faculty here should be allowed to publicly take a side on political issues while the university as a formal body must remain objective. My issue is with the content of this statement.
For one, I have issues with the very biting and bold one-sided statements they make about the situation. I do not dispute that a lot of anger and violence has been directed toward Palestinians by Israeli citizens, Israeli police and the Israeli government. I do not dispute that there is a discriminatory status quo at this point. I do not dispute that Israeli settlement efforts have eaten away at the original Palestinian lands for decades now.
'The liberation of the Palestinian people is the goal in my heart too, but you need to understand the full picture first.'
What I will dispute is that the Israel Defense Forces bombs indiscriminately; it's really not that black and white. I will add the much needed context that Hamas is a militant extremist group bent on ethnic cleansing of Jewish people but also the leading political body in Gaza. That lynchings in the recent weeks have also occurred towards Israeli citizens by Palestinian citizens.
The statement you have been asked to sign presents their one-sided view of the issue and ignores much of the needed context. Again, the liberation of the Palestinian people is the goal in my heart too, but you need to understand the full picture first. I think Professor Cary Nelson said it perfectly when he wrote that 'universities are an ideal place for these causes to be misinterpreted; faculty and students can become passionate about justice, sometimes without adequate knowledge about the facts and consequences.'
Fuel to the fire
Then come their demands. The authors of the statement want to see an end to the 'neutral' stance, in other words, they want to force you to take a side even if you are only getting half the picture to choose from. They don't seek to inform you or educate you, they seek to scare you into submission when they say 'If you are neutral in situations of injustice, you have chosen the side of the oppressor'.
'I do not believe this statement will actually help the Palestinian people'
They want to show support for the 'Boycott, Divestment and Sanctions' movement. For those who don't know, this movement does not call for these actions to be taken against governmental bodies, rather the boycott of and divestment from private citizens and private businesses. They want the suspension of collaborations with Israeli universities: no Erasmus, no joint research, no exchange of knowledge. Simply put, they want to ostracize the next generation of a whole nation, because apparently pushing people away will lead to better understanding and dialogue.
I don't mean to tell anyone what to do. If this seems like a rational and valid statement, then by all means I urge you to sign it. That said, just as I do not believe electing a militant extremist group as your government is a way to run a country, I also do not believe this statement will actually help the Palestinian people, it will only fuel the fire of anger and hatred on both sides.
This opinion has been written by a student of KU Leuven. The author wishes to remain anonymous.