article>

Leuven Life
From 'Home Congolais' to Pangaea 2.0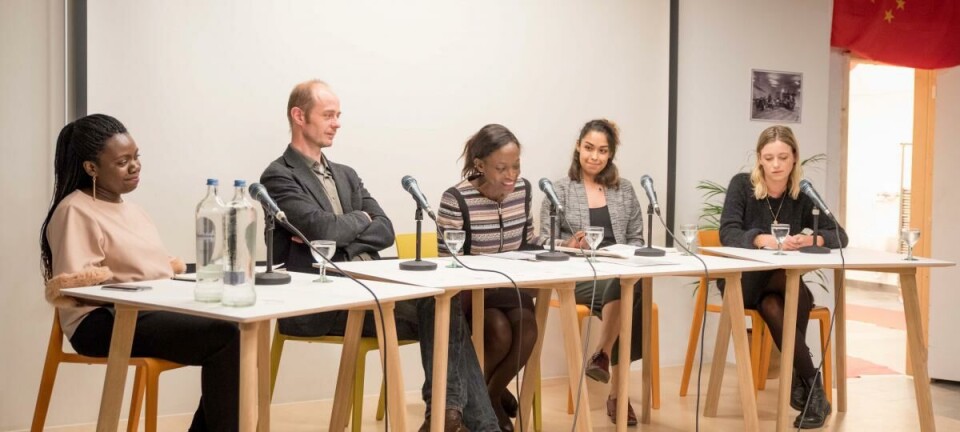 In October 2017, Pangaea was festively reopened after long renovations with a look at the past as a panel reviewed the colonial history of the building, back then 'Home Congolais'.
Archives from The Voice
The Voice is the student newspaper run by internationals at KU Leuven. Between 2018 and 2022, The Voice published articles on the Veto website under the The Voice section, combined with translations of Dutch Veto articles. After 2022, the section was renamed to Veto English. Since then, the section has been operated by Veto English staff only.
Originally written in Dutch for Veto by Michaël Rodenbach and Louis-Victor Allaert
Translated to English for The Voice by Gwynne van Kaauwen
Originally published on October 18, 2017
Pangaea reborn
The intercultural meeting centre reopened festively on Friday 13th of October 2017. After long renovations students and personnel can stay there again, have a drink or a bite for a low price and meet each other. Pangaea primarily wants to be a home for international students, but also expressly wants to bridge the gap between everyone. On a timeline with photographs, newspaper clippings and posters, you could see that they have been trying to be that bridge for quite a while already. However, the building strangely started with a different goal and this was the reason for the evening.

After atmospheric music and a poem of Hector Zanvo, professor Emmanuel Gerard presented a historical sketch of the place. The location at the current campus of Social Sciences was originally called 'Home Congolais' and was meant as a student residence for children of the Belgian colonials. One of the black pages of Belgian history sticks to these walls, including the colonial mosaïc on the floor at the main entrance. This past obviously raises questions, also concerning the future of the centre.
In order to provide a good answer, a five-person panel exchanged thoughts in English. Anthropologist Stella Okmwa led the conversation, flanked by chairwoman of the Flemish Youth council Nozizwe Dube, professor Idesbald Goddeeris (historian and slavist), doctoral candidate in philosophy and feminist Ashika Singh and Eva Sevrin, a journalist from Veto. As an introduction to the theme of the conversations, a scene from the movie Lumumba was shown, in which the notorious speech of king Boudewijn and Lumumba's indignant response was brought back to memory. The contrast of these two voices offered a good starting point for the theme 'We have to decolonize our mind'.

Reconciling paradoxes
Politically, Africa has had its decolonisation, but in our collective memory colonial patterns continue. The panel agreed with Gerard about the origin of the building and the contradiction with the current, positive interpretation of Pangaea as an intercultural meeting centre. Thereafter, Okmwa asked about opinions on integration and migration.

Dube recounted the anecdote that in Zimbabwe from a young age she read Dickens and knew stories about snow. Educated Africans know Europe quite well, she wanted to prove here. While we sometimes know very little about them. Migrants often have to 'put in too much effort' for this. This is also reflected in the debate on horrors that occurred in the Congo. It gets started slowly in Belgium. 'There certainly are improvements, but these are too late and also too little,' stated professor Goddeeris. Still it's like 'selling snow to Inuits', because the panel shared this message with an audience that was already convinced. Despite the large turnout, not many Belgian students were present.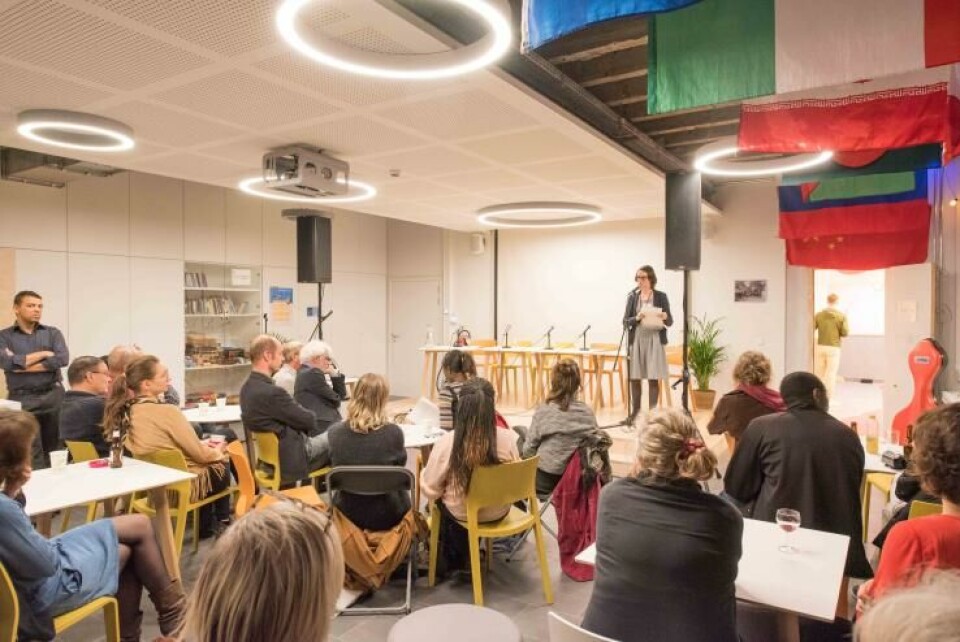 There is a danger in a single story
What are the possible solutions? The discussion barely got there. Still, there were some interesting suggestions. Pangea can serve as an example of a place to start a conversation. In addition, all professors should gain experience in the South for at least three months. The centre invites students to expand their projects. In order to do so, Pangaea regularly organises 'speaker corners' on current topics. Maybe this can be a reason to rewrite a one-sided story into a real dialogue.