article>

Arts & Culture
Getting Your Culture Fix During Lockdown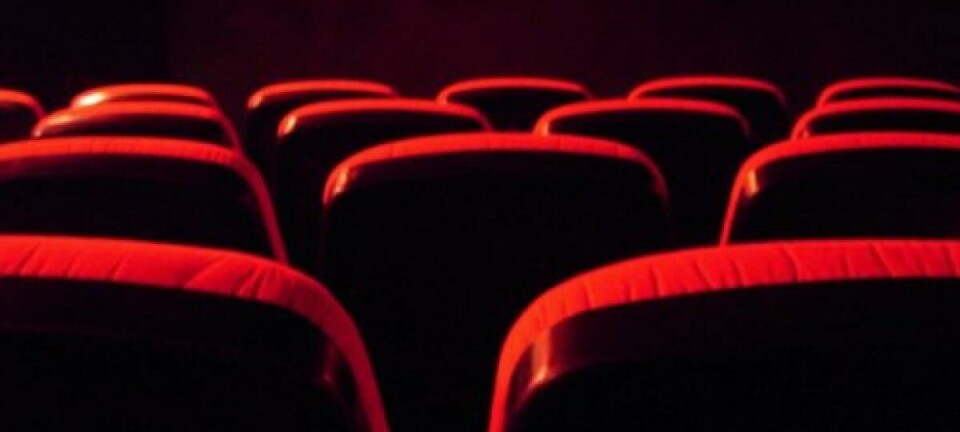 A guide to online cultural events for international students
Archives from The Voice
The Voice is the student newspaper run by internationals at KU Leuven. Between 2018 and 2022, The Voice published articles on the Veto website under the The Voice section, combined with translations of Dutch Veto articles. After 2022, the section was renamed to Veto English. Since then, the section has been operated by Veto English staff only.
By Clare Healy

Arts & Culture Editor
With cinemas closed, concerts postponed, and exhibitions sealed off to the public, you may be feeling a little culture-starved these days. But there's far more than just Netflix at your fingertips — several Belgian cultural institutions and groups have moved their activities to the digital realm, granting you access to fine art, films, literature and more from wherever it is you're spending lockdown. Check out this list of both ongoing and upcoming events for every kind of culture vulture, curated especially for international students.
Belgian Culture Quiz with ESN Leuven
Saturday November 14th, 20.00
If you've got a competitive streak and think you know a thing or two about Belgian history, geography, art and cuisine, then ESN have just the event for you. Shake up your Saturday evening with an online Belgian culture quiz. Participants can devise teams of two or try their luck solo, but advance registration is a must — check out the Facebook event page for more information.
"Decolonising Music and Nightlife Culture" Talk
Monday November 16th, 20.00
VICE Belgium, in conjunction with KU Leuven, has scheduled an online lecture shedding light on the whitewashing of techno music and nightlife culture, led by writer and activist DeForrest Brown Jr. and followed by a panel discussion featuring Belgian DJ DTM Funk and KUL's very own Zana Etambala. The talk, delivered through English and streamed via Facebook, is free to all without registration. More info can be found on the Facebook event page.
KU Leuven's Writer-in-Residence: Book Club
Monday December 7th and Tuesday December 8th, 20.00
For literature lovers, KU Leuven has organised reading groups for both local and international students, focusing on the work of Saskia de Coster, the university's inaugural writer-in-residence. Attendees are invited to read her novel We and Me in advance of a digital book club meeting in early December, where the discussion will be led by lecturer Pieter Vermeulen. Make sure to register ahead of time via KU Leuven's official website.
House of European History Movie Screenings
Until November 25th
As part of their exhibition "Fake For Real — A History of forgery and falsification", the House of European History in Brussels is streaming a different film on the theme of falsification every Wednesday evening until November 25th. Previous screenings have included the influential Orson Welles documentary F for Fake and the award-winning 2004 film Czech Dream, with more equally fascinating titles to come. If this piques your interest, don't wait to register (here) — places are limited for each screening.
Cinema ZED from your seat
Throughout lockdown
With Cinema ZED having closed the doors of its venues in STUK and on Andreea Vesaliusstraat, Leuveners have lost their première outlet for the "pure" cinema experience. However, the cinema has made some of its screenings available online, as part of a programme dubbed "ZED vanuit je zetel" ("ZED from your seat"). New releases and old favourites can be rented for 48 hours and enjoyed from the comfort of your own home. Titles already at your disposal include Crash, The Piano, and the winner of the "Best Belgian Documentary" category in Leuven's recent DOCVILLE festival, and it looks like more will be added throughout the month of November. Take a look at Cinema ZED's Facebook page to view the full selection.
Virtual Art Exhibitions
Throughout lockdown
The phenomenon of the online art exhibition has been one of the few upsides of the pandemic. The Royal Museums of Fine Arts of Belgium have made a number of exhibits on the Flemish painter Bruegel freely available via their website, and you can also get a veritable art appreciation lesson dealing with the works of René Magritte by viewing a number of videos that have been uploaded to the Magritte Museums' YouTube channel, each presented through sign language (with English subtitles). Both exhibitions can be accessed here.
For more regular content
For submissions or applications
Or message us on Facebook