article>

Leuven Life
KUL libraries remain open exclusively for international students and 'students in difficult circumstances'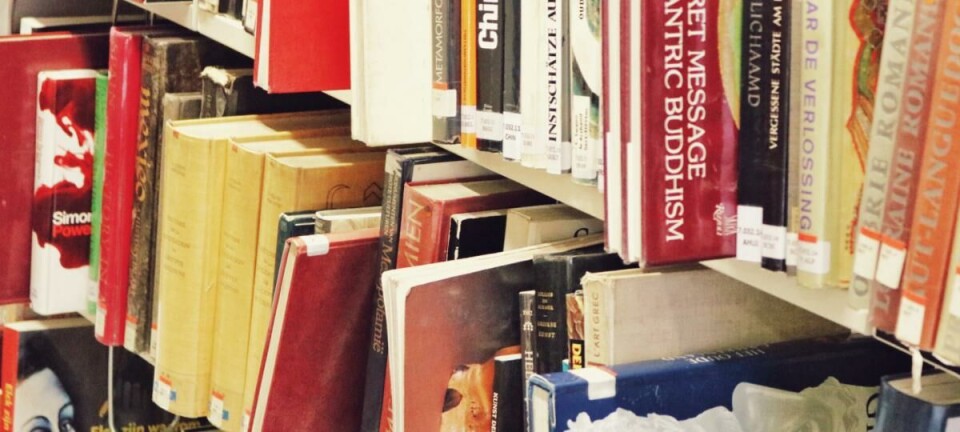 Libraries and learning centers of the KUL will remain open for exclusive use by international students and students with special educational needs. Facemasks remain mandatory.
Archives from The Voice
The Voice is the student newspaper run by internationals at KU Leuven. Between 2018 and 2022, The Voice published articles on the Veto website under the The Voice section, combined with translations of Dutch Veto articles. After 2022, the section was renamed to Veto English. Since then, the section has been operated by Veto English staff only.
Originally written in Dutch for Veto by Daan Delespaul
Translated by Alon Nudler
Edited and adapted for The Voice by Gwynne van Kaauwen (Section Editor)
Originally published on 04 November 2020
Approval by the Student Services offices is needed for reservations: application details below.
Last week Thursday it was announced by libraries that it was no longer possible to enter without reservation. That arrangement has now been bolstered: only international students or students who have difficult circumstances and who have been approved by the Student Services offices are permitted to enter the library.
'We would like to focus now on offering our help to those who really need it,' explains Hilde Van Kiel, head of the KU Leuven Libraries. The book borrowing services will remain, as will the ability to visit the library's collections. However, moving forward all of these will have mandatory reservations.
With regards to study spaces, KU Leuven has identified international students and those students with difficult circumstances as having the strongest need for those services. 'It is especially the international students who were greatly affected by the first lockdown. We know for a fact that this took a toll on their mental health,' Van Kiel elaborates. 'As for students with difficult circumstances, we are primarily looking at those who have inadequate study spaces and environments at home.'
Regardless of which group you belong to, both will require approval by the Student Service offices before they can reserve spots. Application details can be found here. These new rules should free up much needed spaces which were unavailable in the previous term when no prioritization of the student body was made. 'Back then the needs of these groups were underestimated' Van Kiel admits.
With the Almas remaining closed, the local students are left with the difficult position of having no study spaces to call their own. 'Claims that one studies better in a group will not be considered grounds for approval of a space by the Student Services. For those students we are reviving the Study with a Buddy program,' Van Kiel adds. These new rules are set to remain in effect until November 30th, but may continue well into December.
Additionally, international students were reminded earlier this week by the university that no online examinations will be organised this year, and as such that they are fully expected to remain in Belgium during the exam period. 'We expect all the students, including the international students, to participate in the exams as they are planned,' the dean wrote. This new arrangement with the libraries appears to be their way of making up for the difficulties this might cause some of them who are new and have not yet made local connections.
For more regular content
For submissions or applications
Or message us on Facebook