article>

Opinion/Politics
Does Belgium not have a Black Pete problem like the Netherlands?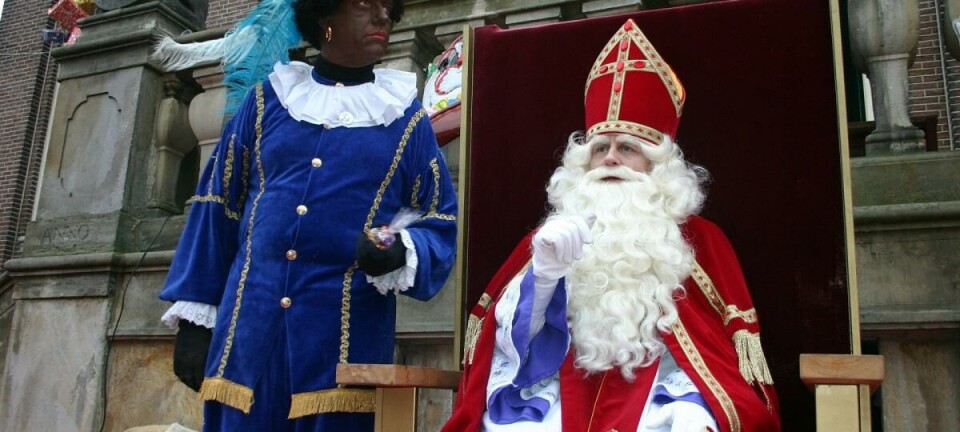 Black Pete or Zwarte Piet is a controversial character of the Sinterklaas festivities celebrated in early December in Belgium and the Netherlands, but the debate is not the same in both countries.
Archives from The Voice
The Voice is the student newspaper run by internationals at KU Leuven. Between 2018 and 2022, The Voice published articles on the Veto website under the The Voice section, combined with translations of Dutch Veto articles. After 2022, the section was renamed to Veto English. Since then, the section has been operated by Veto English staff only.
by Marit Pepplinkhuizen
Opinion/Politics Editor
The controversy over Black Pete (Zwarte Piet in Dutch) has now been ongoing for several years and it is still a pertinent issue, which is evident from the Facebook and Instagram announcement in August of this year stating that they are banning all images of Black Pete. Facebook argues that a stereotypical "Blackface", including Zwarte Piet, is racist and offensive. In the Netherlands, the debate on the character of Zwarte Piet, who turns up everywhere around the celebration of Sinterklaas in early December, has been held rather fiercely, which has led to newspaper articles, opinion pieces, protests, and even documentaries on the topic. In Belgium, however, the debate and the protests have been lacking. So, what could be the reasons for the difference in reactions between the Netherlands and Belgium to the Zwarte Piet issue?
What is the controversy all about?
There are two sides to the debate. On one side are people who want to keep Zwarte Piet, arguing that it is part of a "Dutch tradition" and claiming that Zwarte Piet has nothing to do with racism but is, instead, a harmless family tradition. On the other side are people who want to either transform Zwarte Piet into a different figure, or who want to get rid of Zwarte Piet entirely. They argue that Zwarte Piet perpetuates crude stereotypes. In old children's book from around the 1920s, Zwarte Piet is portrayed as dull-witted, clumsy and speaking broken Dutch.
The features of the character of Zwarte Piet are experienced by many people of African descent as a vestige of slavery, since Zwarte Piet is a servant of a white man.
The defenders of Zwarte Piet say the character is just a jolly figure, a jester; yet, in songs and stories about Zwarte Piet, he is portrayed as the bogeyman. If you have not been good during the year, he will hit you and take you back to Spain. One of the songs even contains the sentence: "Even though I am black as soot, I do mean well" (originally in Dutch).
The pro-Zwarte Piet population of the Netherlands argue that the legend of Sinterklaas and his servants predates any colonial entanglements and the legacy of slavery. Many even insist that people who associate Zwarte Piet with "blackness" are the real racists. Nevertheless, the first record of the role and portrayal of Zwarte Piet being questioned dates from 1968, when a woman named M. C. Grünbauer thought "it no longer appropriate to continue to celebrate our dear old Saint Nicholas feast day in its actual form." Even though slavery had been abolished for over a century, she said that "we continue the tradition of presenting the black man as a slave. The powerful White Master sits on his horse or throne. Pete has to walk or carry the heavy sacks." Minorities in the Netherlands have been protesting against the character of Zwarte Piet for several decades, with a Dutch magazine introducing a 'White Pete Plan' to counter what they called "racist and colonial stereotypical figure". Just how relevant a transformation of the Sinterklaas tradition still is, becomes clear from the personal account of performance artist Quinsy Gario, one of the chief protesters against Zwarte Piet in the Netherlands and born on the Dutch Caribbean island of Curaçao. Gario says that his mother came home one day from work and phoned him. "She was upset, livid, and said someone at work, in front of customers, had said, 'We were wondering where our Zwarte Piet was and there you are'."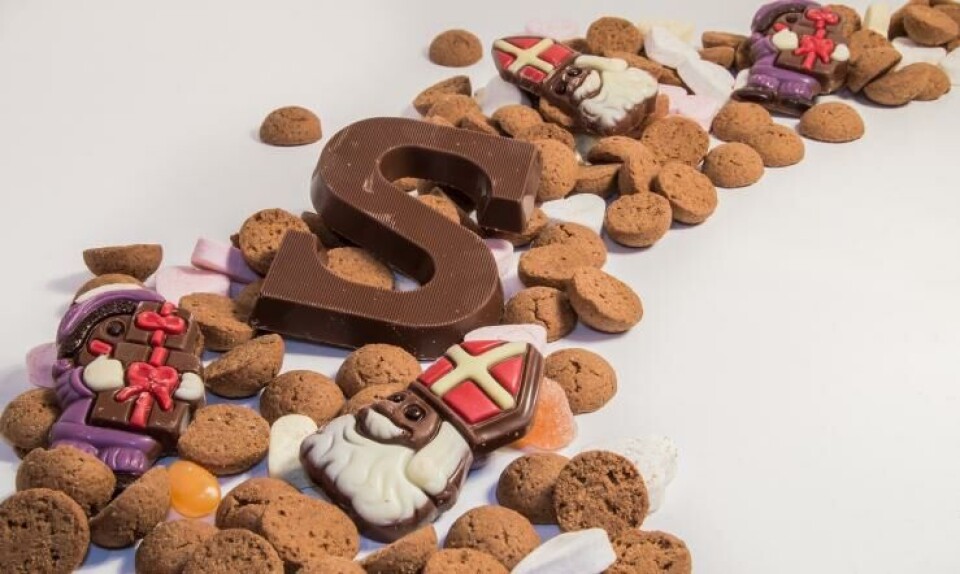 The Flemish seemingly nipped the issue in the bud early on
In both Belgium and the Netherlands, children tune in to a TV-show which shows Sinterklaas and his Black Petes arriving in the country. From their arrival, Sinterklaas and the Black Petes are being "followed" by the TV-show. On national television in Belgium (the channel Ketnet), the arrival of Sinterklaas has been Blackface-free ever since the issue of Zwarte Piet as a racist figure was first raised. Since then, Belgium reasoned that the Zwarte Piet issue was "solved". Yet, one of the chief protestors of Zwarte Piet in Belgium, Mirjam Henkens, states in an interview with the news platform DeWereldMorgen, that this was simply a strategy of avoiding conflict. Henkens argues that it gave no space for a national conversation about the harmful impact of Zwarte Piet and racism in general in Flemish society.
The sweeping under the rug of the issue and a seemingly silent transformation is only comfortable for white people who do not want to be confronted with racism, Henkens claims.
Sootface Piet has been used in Belgium since 2017: instead of wearing the usual blackface paint, Piet has black smudges on his cheeks, suggesting his dark complexion came from a journey down the chimney. He is also without the traditional bright red lipstick, and the giant hoop earrings. In the Netherlands, this transition has not been so smooth.

A TV show in the Netherlands experimented with "Rainbow" Pieten, adding to the story of Sinterklaas that the boat had gone through a rainbow and now all the Pieten had a different colors. This was met with a lot of protests from the pro-Zwarte Piet Dutch community as they did not want any change to their beloved figure.
In fact, the Dutch have defended tradition fiercely, and resistance to change has been rampant during the debate. The daily newspaper De Telegraaf said, "This [Sinterklaas] is nothing more than a simple and innocent children's festival that has been unjustly attacked and from which no one need feel excluded. It has never been proven that the "Black Peter" figure incites discrimination or racism or any kind of negative image of people with dark skins […] . Black Peters are an integral part of a Dutch custom that has long been one of the country's most important traditions and vital to our national heritage." The Flemish, on the other hand, seem to have reached a 'Belgian compromise', without any, so to say, bloodshed. Anthropologist Bambi Ceuppens, author of the book Pietpraat, a book on Zwarte Piet in Belgium, argues that debates in Belgium are not being held publicly and that this is not healthy. Furthermore, Ceuppens argues that "there is no way of knowing if the Afro-diaspora find the new measures, such as sootface Piet, convincing." She thinks we are only at the beginning of the whole controversy. "And when chimneys disappear in ten years, how are we going to explain soot Piet?"

The story of Sinterklaas
image from freepik.com
Pro-Zwarte Piet groups apply political pressure
The character has been embraced by fascists in both countries. In Belgium, the fascist organisation Voorpost are protesting against the disappearance of Zwarte Piet by showing up as Zwarte Piet around this time of the year. Vlaams Belang protested in 2016 in Lier against Dreamland, a toy shop that wanted to join a pact on getting rid of Zwarte Piet. The Netherlands also has its fair share of right-wing parties and, for example, far-right politician Geert Wilders has repeatedly spoken in defense of Zwarte Piet, even proposing a law that would ensure the character is preserved exactly as it is. Early in 2016, Wilder's Party for Freedom (PVV) wanted to make blackface mandatory in all Dutch public Sinterklaas parades. Other laws that his party has tried to pass, have been met with rejection by The Dutch Council of State, which stated that 'living folk traditions' are not static; as society changes, they change. Meanwhile, GroenLinks, one of the Dutch left-wing parties, has called for a wider Dutch reckoning with the nation's multicultural identity that would include a museum about the history of slavery as well as the abolition of the black minstrel figure.
Belgium and the Netherlands have a different colonial heritage
Anthropologist Ceuppens emphasizes that The Netherlands has much more Afro-descendants than Belgium does. Belgium is, furthermore, much more divided across language borders. In her book on Zwarte Piet in Belgium, one can find pictures from the 1950s, when Congo was still a Belgian colony. The pictures show that with the celebration of Sinterklaas in white colonial milieus, Sinterklaas would come without Zwarte Piet. Ceuppens reasons that "you could not make children scared of a black person and then tell them to start dominating that person."
In the pictures of the celebration of Sinterklaas by Congolese people, Sinterklaas is black. "This is a perfect example of where we should continue our study of Zwarte Piet."
Bambi Ceuppens, Anthropologist
Blackface as form of theatrical make-up which is predominantly used by non-black performers in order to represent a caricature of a black person, has fallen out of favor since the 21st century. In the documentary of Sunny Bergman, Zwart als Roet, many British and American people were seriously offended when she walked around in a park in Amsterdam as Zwarte Piet. Comedian Russell Brand, who she happened to walk into, could not but show his disgust with the tradition, and addressed that it is a mystery to him how the Dutch and the Flemish do not see the problem with this Sinterklaas tradition. Nevertheless, all the protests of the past years seem to have had some effect: last year 71% of people in the Netherlands thought Zwarte Piet should stay, but in 2020 this is down to 55%. Prime Minister Mark Rutte said he has changed his mind on Zwarte Piet after the death of George Floyd. Hopefully this means there is growing awareness about the issue, yet, at the same time, it is sad that it takes the death of a black man to change some people's mind on racism.
For more regular content
For submissions or applications