article>

Arts & Culture
KortFilmFestival 2020: No shortage of culture in Leuven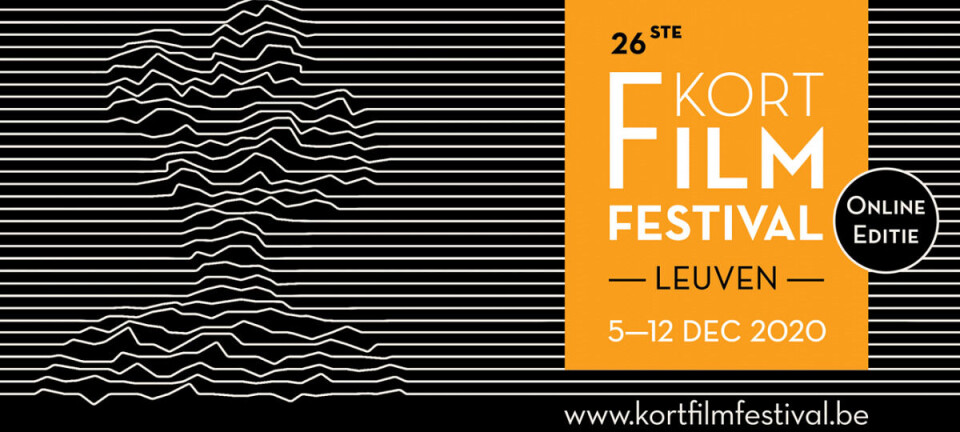 Leuven's short film festival will take place online, but that's not necessarily a hindrance, says programme director Vincent Langouche
Archives from The Voice
The Voice is the student newspaper run by internationals at KU Leuven. Between 2018 and 2022, The Voice published articles on the Veto website under the The Voice section, combined with translations of Dutch Veto articles. After 2022, the section was renamed to Veto English. Since then, the section has been operated by Veto English staff only.
by Clare Healy
Arts & Culture Editor
Previous runs of Leuven's international short film festival (KortFilmFestival Leuven) have featured art installations in STUK Café's courtyard, virtual reality sessions, and movie screenings inside of a sauna. It seems that the organisers have always endeavoured to make each year different from the last. In 2020, of course, this is a no-brainer — thanks to the pandemic, this year's edition of the festival, running from December 5th to 12th, will be the first to take place entirely online.

And maybe we really should be thankful. As programme director Vincent Langouche tells us, one major advantage of the atypical set-up is that the festival now has a wider outreach than ever before. It's for this reason that the team were planning on making parts of the festival streamable long before the second lockdown was announced — not only to cross geographical borders, but also to make the festival accessible to those with reduced mobility and health concerns. The cinemas may be closed, but people's enthusiasm for film has not been hampered, especially not in Leuven, which — despite its relatively small size — boasts one of the most lively film-festival calendars in Belgium. "Cinema is very much being rediscovered as an activity," says Langouche, "and I think it's very much alive in Leuven."
But the art of the short film is perhaps something that much of the general public has yet to fully discover. Short films are often seen as stepping stones to larger projects for artists who are new to the craft, but the festival gives audiences a chance to see that the short is more than just "Baby's First Movie." Each session includes multiple — as many as eight — short films screened in succession, sometimes constituting a cocktail of varying genres, or as Langouche puts it, a "rollercoaster". "I think the beauty of that is that there will always be one short film in this programme that you will really like." From its over 2,000 submissions, the festival's organisers strive to compile a diverse selection, meaning that audience members should go into a screening expecting to be surprised.
It's not just the offerings of films that are diverse — this year, as before, KortFilmFestival will hold a variety of other activities, from panel discussions to a "Pitch Your Script" event, during which the public will be invited to sit in and watch aspiring screenwriters present their as-yet-unfilmed projects to industry professionals (two winners will take home a whopping 5,000 euro each to fund their ideas). There will also be a screening of films that use the medium of ASMR, complete with an introduction by clinical psychologist Nathalie Van den Meutter. "I started to notice the last few years there were a lot of short films being submitted that used this ASMR technique," Langouche says, and explains that this gave him the idea to dedicate an entire showing to the phenomenon — which, as he points out, remains unknown to many people, despite the fact that ASMR videos consistently rack up millions of views on YouTube.

Despite the circumstances, this year's run of the festival promises to be as well-rounded as ever. Those who are unfamiliar with the genre may be enticed by the "Big Names, Short Films" compilation, which includes shorts from Christopher Nolan (Tenet), Bong Joon-ho (Parasite), and Cary Joji Fukunaga (Maniac), or the showing of 2019's Academy Award-nominated pieces. The festival is also worth checking out for its competitive aspect: at the end of the week, the jury will choose one winner from the selection to nominate for the European Film Awards, and two entries will be made eligible for the Oscars. Audiences may be wearing their pyjamas, but rest assured that none of the glamour has been lost.
Leuven's International Short Film Festival will run from the 5th to the 12th of December, and tickets are available for individual screenings via the festival's website.
For more regular content
For submissions or applications
Or message us on Facebook