article>

The Student Council hoped for a stronger academic policy
Professors are no longer required to upload classes online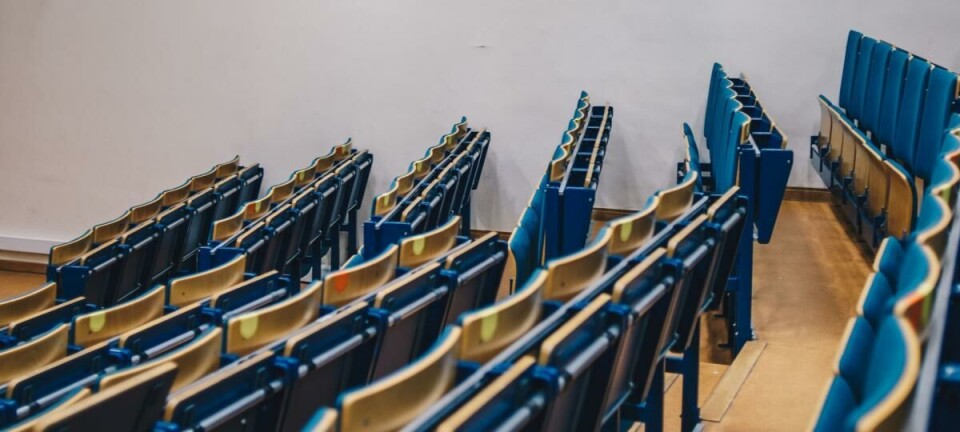 Next academic year, class recordings will no longer be compulsory at the KU Leuven. However, professors are still 'strongly encouraged' to post them online. The Student Council is disappointed.
Archives from The Voice
The Voice is the student newspaper run by internationals at KU Leuven. Between 2018 and 2022, The Voice published articles on the Veto website under the The Voice section, combined with translations of Dutch Veto articles. After 2022, the section was renamed to Veto English. Since then, the section has been operated by Veto English staff only.
With the drop in covid rates, KU Leuven is easing its policy on class recordings. Starting next academic year, professors will no longer be required to stream or post their classes online. The idea behind this decision is to encourage physical attendance in class. Nevertheless, the university still recommends recordings to make teaching as accessible as possible.
Stura disappointed
Toon Robberecht, Stura's brand new president, says students have always been closely involved in the issue. The matter has been the topic of discussion for a long time already and also came up twice in discourses at the Academic Council.
Still, Robberecht is disappointed with the outcome. 'We had hoped for a central policy mandating class recordings,' he explains. 'Such a policy could also allow exceptions, for example for practical courses.' After the omission of the obligation, far more classes than just practical courses may not appear online.
The strongest resistors seem to be the professors themselves. 'A recurring argument is that didactic material is never imposed centrally,' Robberecht points out, 'but we feel that recordings are something else after all.' Some time ago, the KU Leuven Student Council established a solid position: a strong preference for maximum use of lecture recordings. In that position, inclusion and pedagogy are the main focus.
'We understand that professors don't like teaching in front of an empty auditorium, and we also understand privacy concerns, but we believe a policy can be developed for that.' Even in Stura's ideal scenario the lecture recordings remain an extra aid, and students should attend class physically in the first place.
Evaluation in November
It remains to be seen how many professors will take the advice to post class recordings online to heart. 'What professors will do is very unpredictable,' mentions Robberecht, 'But we don't think very positively about the situation.' Robberecht also doesn't think that many faculties will have a strong lecture recording policy of their own.
For now, we will have to wait and see until November, when the current policy will be evaluated and Stura will put all sensitive areas and arguments on the table. Stura continues to push for lesson recordings, 'not to make it a symbolic case, but because students benefit a lot from them.'