article>

Arts & Culture
Review of Netflix's Rebecca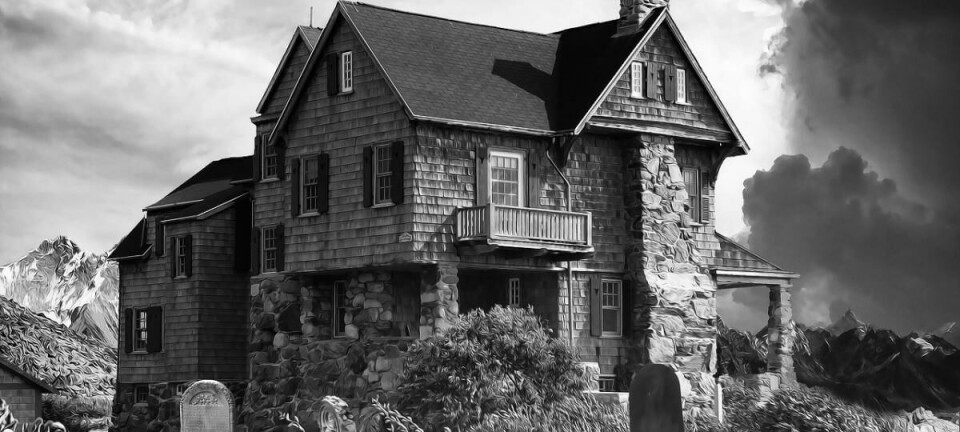 Revisiting Manderley through Ben Wheatley's melodramatic remake of a Hitchcockian classic
Archives from The Voice
The Voice is the student newspaper run by internationals at KU Leuven. Between 2018 and 2022, The Voice published articles on the Veto website under the The Voice section, combined with translations of Dutch Veto articles. After 2022, the section was renamed to Veto English. Since then, the section has been operated by Veto English staff only.
by Dai-Ya Wang
Section Editor, Arts and Culture
Amid the corona crisis, Netflix has provided a safe haven for movie-goers to stream films from the comfort of their own homes. Nevertheless, despite its previous successes — such as the academic-award-winning Roma (2018) and The Irishman (2019) — Netflix's latest attempt to revive Hitchcock's classic Rebecca is a dissatisfying one.
Directed by Ben Wheatley, Netflix's Rebecca is a mix-and-match of everything — it is a dazzling combination of over-the-top couture, pastel color schemes, and occasional overflowing of emotions; it is when period drama meets indie films or when Downton Abbey meets Jane Eyre (the 2011 version). Regrettably, Wheatley's efforts to incorporate numerous peculiar elements into the movie have forced the plot to digress from even the story's fundamental delivery.
Set out to be a gothic narrative, Wheatley's Rebecca bears some striking resemblances to Del Toro's Crimson Peak — damsel in distress rescued by an eccentric gentleman who later found herself stranded in an ancient mansion haunted by painful reminiscences of the past. What's more, even the opening scene where Lily James' Mrs. de Winter utters her famous line, "Last night I dreamed I went to Manderley again," seems to mimic the opening sequence of Crimson Peak. Yet, Wheatley's Rebecca has never quite lived up to the audience's expectation of a grotesque gothic composition. Instead, the plot's focus shifts entirely from unveiling a gothic mystery to encapsulating the essence of a piece of period drama, as the audience may notice via the director's concentration on the mundanities of the servant's lives or the grandiose classical background music playing while Mrs. Danvers' takes the second Mrs. de Winter on a detailed tour of the Manderley estate.
Unlike its precursor, Wheatley's Rebecca seems to revolve around but a juvenile love affair. It may be challenging to identify the scapegoat, yet it appears that the deviation of the plot from the original storyline has a great deal to do with characterization. For starters, Armie Hammer's Maxim de Winter is not only more charming but also more approachable than Laurence Olivier's 1940 rendition of the role. Hammer's Maxim de Winter first sweeps James' Mrs. de Winter by her feet with his humorous self-ridicule and mustard suit. Then, we also see the two protagonists exchanging sweet nothings in several intimate moments. Hammer's congenial Maxim de Winter complements Lily James' interpreting of Mrs. de Winter as an overtly-naive female companion — she remains cowardly throughout the first half of the movie. Unfortunately, Wheatley compromises Mrs. de Winter's gradual transition into a dominant individual with his futile attempt to portray a natural connection between Maxim and his second wife. It is frustrating to see that a reckless love affair accomplishes Wheatley's vision of a genuine relationship, as we see how it is depicted even more vividly while James' Mrs. de Winter recounts her happily-ever-after at the end of the film, which greatly contrasts the Manderley mansion's climactic burning at the end of the original piece.
Nonetheless, despite his feeble attempt to revive the horror of Hitchcock's Rebecca, Wheatley does incorporate several refreshing elements into his production. In particular, he pays special attention to the notion of reconsidering the film from a feminist perspective. For example, Mrs. Danvers' toxic obsession with Rebecca has metamorphosed into a valid point for a feminist reflection: Danvers questions at one point, "And why shouldn't a woman amuse herself?" The duality of Rebecca and Danvers is rendered even more clearly when Wheatley deifies Rebecca as one of those that "us mere mortals couldn't hope to compete." Using Danvers as a medium, Rebecca becomes a larger-than-life caricature that screams hysteria, sparking a riot among a light-headed crowd.
"What I found that I really liked about it was the idea that there were so many different competing levels of reality," said Ben Wheatley in one of his recent interviews. Critically-acclaimed actors and actresses, fancy costumes, and intense feelings — Netflix's 2020 remake of Rebecca is nothing short of excessive. Specifically, Rebecca caters to audiences who are looking for something extravagant. It is unfortunate, though, to see that by trying to say too much, Wheatley has never truly delivered the chilling message behind Rebecca, be it the original story written by Daphne du Maurier or the Hitchcock adaptation.
Rebecca trailer:

For more regular content
For submissions or applications
Or message us on Facebook