article>

Arts & Culture
Reviews in Brief: Leuven's Short Film Festival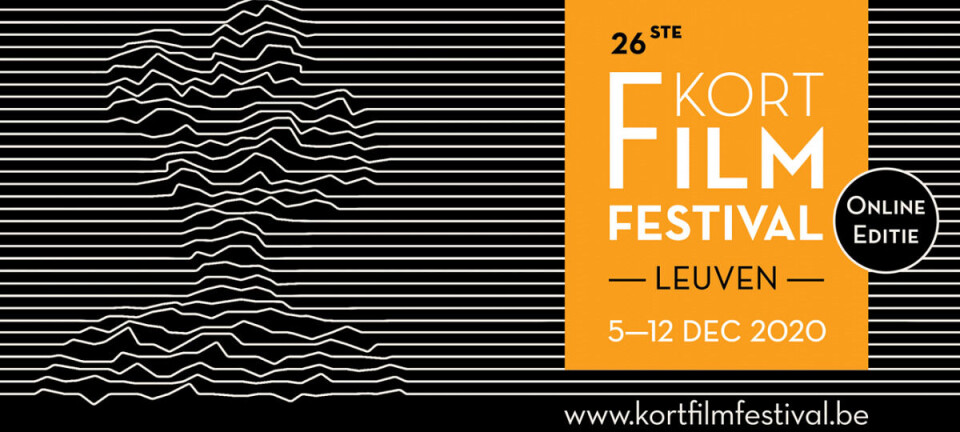 Arts & Culture Editors Dai-Ya Wang and Clare Healy review some of Short Film Festival Leuven's eclectic 2020 lineup.
Archives from The Voice
The Voice is the student newspaper run by internationals at KU Leuven. Between 2018 and 2022, The Voice published articles on the Veto website under the The Voice section, combined with translations of Dutch Veto articles. After 2022, the section was renamed to Veto English. Since then, the section has been operated by Veto English staff only.
by Dai-Ya Wang and Clare Healy
Arts & Culture Editors
VincentLangouche, program director of the Leuven Short Film Festival, promised aneclectic selection of films during the interview we conducted with him the weekbefore the opening of the short film festival, which took place on the 5th of December 2020. As attendees of this year'sonline watchathon, we were thrilled to find out that Langouche was trueto his word, as these collections of short-form animated and live-action piecesdo live up to the expectation of an inclusive and surprising film experience.
Animated Short Films
The nine films in the Animation Nations 1 compilation were sub-divided into two different undertones: depressing versus comical. The compilation opened with the category of sorrowful autobiography and the first film shown in this category was Alex Widdowson's Music and Clowns, a documentary shot through the lens of both a child who's diagnosed with Down syndrome and how his family accompanies him throughout the years. Surprisingly, although it is a documentary in essence, Widdowson's creation proves to be more personal and incredibly moving. The way that Widdowson and the parents interact with the child is imbued with sensitivity. For example, on several occasions the answers of the parents and the child to Widdowson's questions are illustrated through a series of childish crayon sketches.

The audience is able to see how the child's imagination runs free, thus resonating even more with this personal piece of work.
Music and Clowns was followed by Theodore Ushev's woeful tale entitled Physique de la Tristesse (Physics of Sorrow). Te story is narrated by a Bulgarian immigrant who finds himself caught between mourning his past despite negative memories associated with it and enjoying positive moments of the present in another country, Physics of Sorrow aims to look at pain and trauma through the mundane. However, one may wonder whether or not Ushev's chaotic jigsaw made up of various fragmented memories is intentional — it either throws the audience into a mental disruption or elicits great empathy.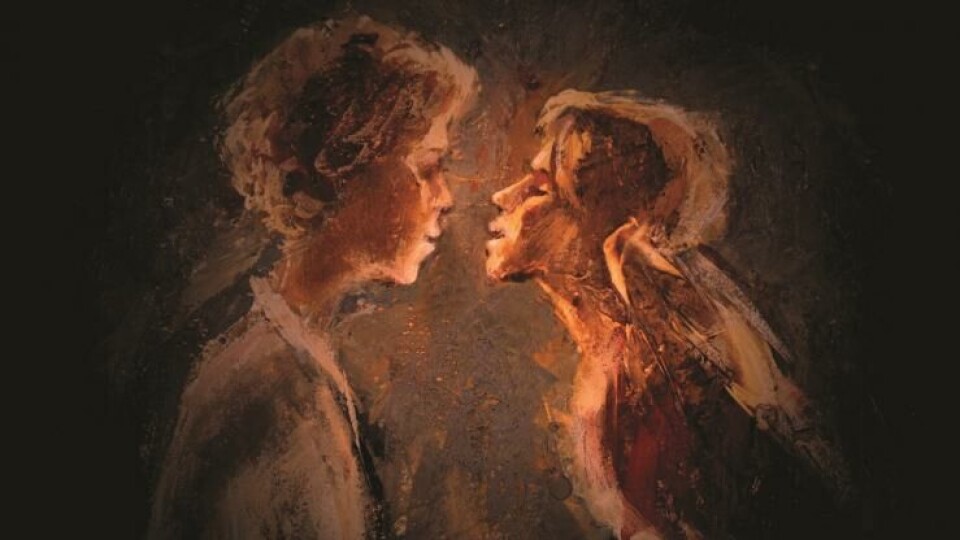 Also included in this category are two depressing satires. The Other Me, directed by Theo Clenet, Clara Lorente, Cedric Malet, Alexandre Mazlelly, Alexia Oylataguerre, Remi Portes Narrieu, and Gregoire Soghomonian, is a modern take on the traditional dystopian narrative: the protagonist finds himself stuck in the capitalist machine, laboring away in the office day and night. Riding in the elevator once, nevertheless, opens up to him the gateway to dreamland. In the same manner, Aline Hochli's Warum Schnecken keine beine haben (Why snails have small legs) epitomizes the exploitation of modern-day office workers, except in this film the tyrants are the bees and the underdogs are snails.
In the category of comical satires, there is Service Après Vie (Afterlife Service) by Colin Cesar, Florent Chaput, Steven Lecomte, Claire Maury, Emilie Milcent, and Sophie Payan. This French animated film plays on the concept of karma point accumulation and reincarnation, attempting to deal with the topic of death and the afterlife through an easygoing narrative. What seems to be a vicious cycle of dying and reincarnating is now presented in the form of a funny story. This funny animation is followed by Happy Easter by Juliette Audureau, Maho Claquin, Titouan Cocault, Yann Cougar, Franklin Gervias, Sophie Terriere, and Xinlei Ye.
Through Happy Easter, the directors' satirical take on fate is materialized through a plot that revolves around a group of chocolate bunny hooligans and their attempt to ward off their chicken rivals.
Likewise, the Swiss short film Little Miss Fate by Joder von Rotz also satirizes the idea of fate. In this short film, the almighty God is a hand that controls the world by pressing various "scenario" buttons. A product of little miss fate's interference with the way things should be, the horrendous, amalgamated monster is not only cannibalistic but also packed with sexual vigor, as if forewarning the audience the consequences for meddling with God's plan. Although it is unclear whether this film is supposed to be didactic, it is guaranteed that the audience would find this piece more entertaining than daunting.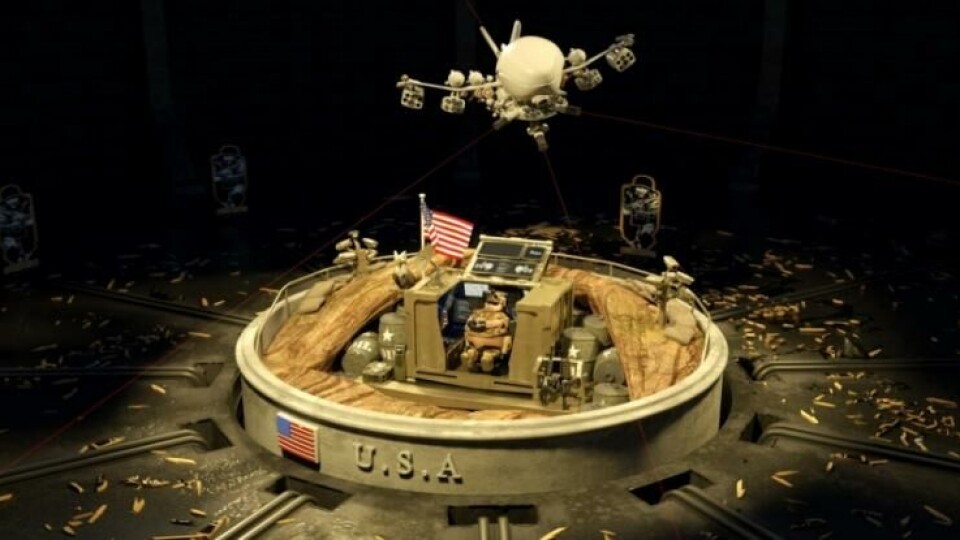 Eventually, this compilation closes with two comical satires that seem to exist solely for the purpose of entertainment. Meyran Fabien's O28 is perhaps the most intriguing short film out of this collection. The "plot" is rather a few moments during which a couple tries to prevent a tram from literally going off the rails. That this film contains a greater philosophical meaning, however, remains debatable. In a similar sense, the last movie in this compilation, Maurice Baltissen's How Countries Fight Their Wars, focuses on a satiric demonstration of different countries' approaches towards warfare. Due to its straightforward narrative style, it is uncertain whether there is a deeper meaning beyond what meets the eye.
Live-action Short Films
Animations were not the only films on offer. The festival also spotlighted a number of memorable live-action pieces, with representatives from everywhere from Sweden to Serbia. The most memorable were undoubtedly those that played brevity to their strength — one outstanding short from Dutch director Vincent Tilanus, Marlon Brando, pulls us into various fleeting vignettes of the lives of two soon-to-be high school graduates, Cas and Naomi, whose hobbies include pimple-popping, Conway's Game of Life, and staging explosive lovers' quarrels at pedestrian crossings. The disharmony in Naomi's home life is shown in a loose sketch rather than in vibrant colour, but a single exchange between mother and daughter is all we need to understand her reasons for wanting to move to Rotterdam come the new academic year. The rift that this decision creates between the two friends is likewise understated, unfolding over the course of several clipped scenes that are almost documentarian in their realism.

The short artfully avoids the pitfall that so many other coming-of-age films plummet into, by being both touching and devoid of melodrama – it is perhaps with this in mind that the jury selected Marlon Brando to be eligible for the European Film Awards.
Similar compliments should be paid to Edem Kelman's Princess, a UK entry that chronicles a day in the life of two unlikely partners-in-crime: a young mother and her five-year-old daughter Keren. Mum sits down in a fitting room and stuffs a tiny chiffon dress into her backpack; she distracts a newsagent while Keren fills her pockets with sweets, before the two of them race out of the shop hand-in-hand. As you might suspect, Mum isn't doing it for the thrill — the film's devastating conclusion makes that clear. Kelman's unpretentious film administers a sharp jolt of pain and then it's over. It's short-form cinema at its finest.
Other highlights from the festival included the "Big Names, Short Films" compilation, which featured Doodlebug, a three-minute Lynchian comedy from Christopher Nolan's university days, and Next Floor, Denis Villeneuve's bewildering allegorical short that unfortunately lacks the character focus that makes his feature-length films (Prisoners, Arrival, among others) so strong. One of the festival's most unique offerings, "ASMRelax", gave viewers a chance to experience the phenomenon of autonomous sensory meridian response through the medium of short film. It included a surprisingly diverse line-up: some pieces were simple presentations of aesthetically-pleasing visuals and soothing soundtracks, while others were thought-provoking ruminations on nature and grief. Brian Yulo Ng's Ryori was reminiscent of Fresh Guacamole, the Oscar-winning YouTube sensation which itself could be classified as an example of unintentional ASMR. Ryori is Fresh Guacamole with the volume turned up — or, rather, down.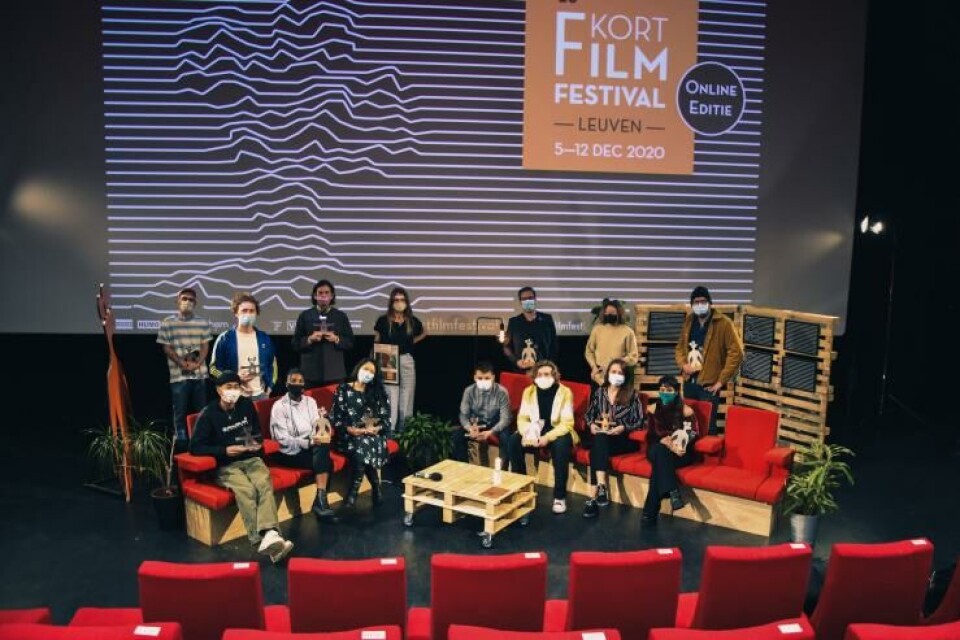 Overall, the selection on offer from Leuven's Short Film Festival this year was incredibly diverse and nothing short of captivating. The Animation Nations 1 compilation offered its audience a great variety of choices, from documentary to autobiography, karma to exploitation, and chocolate bunnies to snails, while the live-action compilations transported viewers across geographical borders and into the lives of others at a time when, to most of us, the outside world seems tremendously far away. Most importantly, a brief glimpse into this compilation invites Leuven Short Film Festival attendees to look forward to next year's selection.

For more regular content
For submissions or applications
Or message us on Facebook