article>

Arts & Culture
'They discuss money': Getting Together with Belgian Artists During Covid Times
Celina Bebenek interviews local musicians, filmmakers and visual artists to see how they've been holding up - financially and personally - since the first lockdown last year.
Archives from The Voice
The Voice is the student newspaper run by internationals at KU Leuven. Between 2018 and 2022, The Voice published articles on the Veto website under the The Voice section, combined with translations of Dutch Veto articles. After 2022, the section was renamed to Veto English. Since then, the section has been operated by Veto English staff only.
by Celina Bebenek
Contributor
Oscar Wilde once remarked, 'When bankers get together, they discuss art; when artists get together for dinner, they discuss money.' By this, he meant that artists are in such a bad situation that they have no choice but to constantly think about how to survive economically. Unfortunately, this still seems to be the case in the modern era, and even more so nowadays, when even the bankers seem to be feeling the consequences of the pandemic. One EU report shows that despite the significant contribution of artists to the economy and people's wellbeing, artists' circumstances are still difficult, as much of their work is precarious or seasonal. The report states:
'The outbreak of the Covid-19 pandemic particularly threatens the future of artists, creators and cultural operators, who are severely impacted by the enforcement of social distancing measures and the consequent postponements, cancellations or closures of events, live performances, exhibitions, museums and cultural institutions.'
I wanted to see how Belgian artists are surviving during the pandemic. To paint a more accurate picture of their day-to-day lives, I invited some of them for an interview. I asked them about their main source of revenue, how Covid has changed their industries, and whether the creative process is even possible at all during these dreadful times. I also reached out to several experts, such as Caroline Henderickx from STUK, Marta (entertainment industry lawyer who has worked in Hollywood) and Michalina (owner of a film production company in Berlin), who provided a general commentary that will help us to better understand the situation that Belgian artists are facing. However, ultimately my research took me further than I originally intended and I gained a multifaceted view of their lives, dreams and aspirations.
Music
Eleonora is a harpist who has lived in Brussels for around three years. She started playing the harp when she was 11 and, since that time, music has been her greatest passion. She originally planned to study physics, but ultimately decided that she wanted to be a musician. Before the Covid outbreak, she was studying at the conservatory, participated in concerts and auditions, and gave private lessons.
She explains that neither the audience nor the public was prepared for the switch to online-only performances at the beginning of lockdown. They had no special microphones, nor any video or audio-editing programs. Furthermore, artists had to find new ways of sourcing opportunities. Despite this, Eleonora also noticed that this situation positively affected her creative process. 'Isolation opened the small window of opportunity to explore things beyond the academic path and reach inner parts of myself,' she shares. 'No one else is looking at you. You have to find a new way to reinvent yourself and to expand to things you were not doing before and to make more creative things. However, on the negative side, then you just get overloaded and you don't want to discover new things,' she adds.
It also affected her economically, as she was previously receiving income from private lessons, concerts and playing at events, dinners, and outdoors. However, lots of these venues decided not to go online during the pandemic. She tells me that she received significant help from the Italian government, as she has a contract with the National Theater. However, funding for the culture sector in Italy was not the best even before the outbreak, and now, more finances have been cut and artists' livelihoods hang in the balance. No one had the power or energy to invest in culture. Even under normal circumstances, an artist must also be skilled in administrative tasks and be able to talk to people in the business.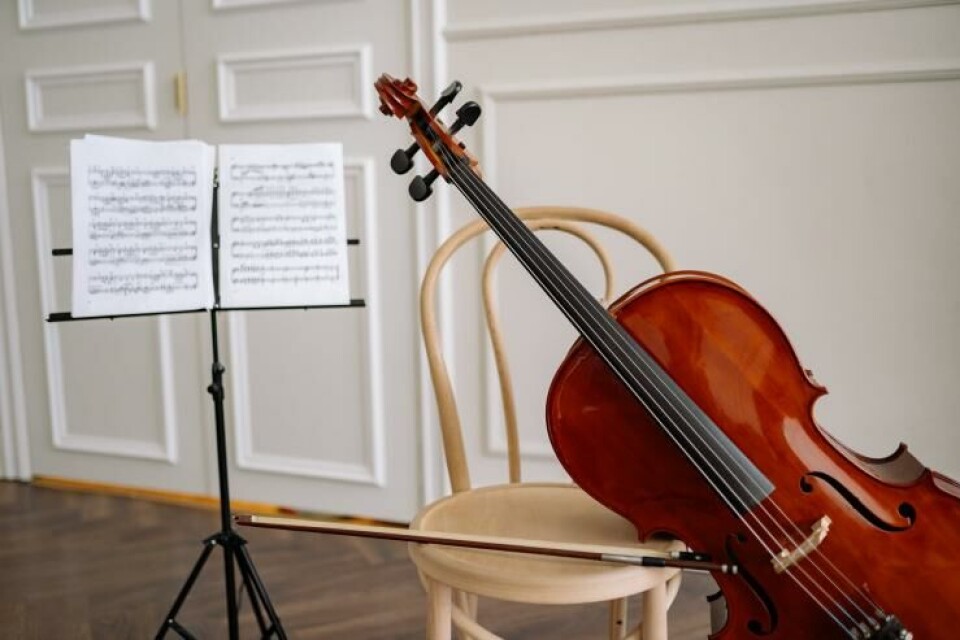 With regards to her future plans, Eleonora says that she is finally free to do many things. 'I want to explore new music styles, do stuff, connect to people, and reach the entire world.' This is enhanced by the fear of missing out caused by the year that she spent in isolation. She advises artists not to limit themselves to one thing, but to explore all possible avenues and try to do many things – for example, consider performing as part of a chamber group, orchestra, or as a soloist, as well as teaching and auditioning.
To gain a more complete view of the life of musicians, I also spoke to Kumiko, a freelance viola player from Japan, about her struggles during the pandemic. She has worked in Germany and Paris and did her Erasmus in Belgium, where she is living now. She has played the violin since kindergarten, but six years ago she decided to switch to the viola.
Kumiko says that the pandemic has a big impact on the entire music industry, as everything came to a sudden stop. She is lucky enough to be in an economically stable situation since she receives support from the Belgian government. Another good thing is that people like Kumiko and her friends can give online lessons to children, as parents still want them to receive cultural education under lockdown. However, despite receiving help, she also speaks about losing a significant source of income. Furthermore, many of her friends were in a really difficult situation and were forced to find different jobs.
Relationships between musicians are delicate [...] An arrogant, conflicting person who is the best musician is worse than a bit less talented musician who fits the group.
When asked about her everyday life, she shares that she is a guest performer in the opera, and is also teaching in the academy, doing online auditions, streaming concerts, and simply making music. In April 2021, for example, she was playing in the Antwerp Symphony Orchestra for an online audience. She is also doing more auditions instead of concerts. What she finds significant, she says, is that during Covid, she started to participate in a wider range of events. She also discovered that she really wants to stay in Belgium.
When asked about her advice for young artists, she explains that learning the language of the country they are residing in is very important. 'In Belgium as long as you speak only the English language you seem like a foreigner and speaking French opens many possibilities,' she states. She also thinks that young artists should learn how to work in a group.
'Relationships between musicians are delicate, playing well is not that important. An arrogant, conflicting person who is the best musician is worse than a bit less talented musician who fits the group.' Overall, she says, passion is paramount. 'Musicians' lives are hard, chamber music is difficult. However, loving music is the most important thing.'
Film & Theater
Mizuki is a prospective theatre designer. She studies in the INSAS - Institut Supérieur des Arts and specialises in directing. However, her program is very diverse, as she also studies all of the other aspects of theatre, such as lighting, sound, photography, acting, writing, and radio documentary-making. She also studies performative art and is interested in alternative theatre, as she is losing faith in more conventional modes.

Before the pandemic, Mizuki had five days of classes per week; now it has been pared down to three. She thinks that her art requires practice that is impossible to do online. As a result, she now spends less time doing her academic work. However, the situation has also given her more creative ways to explore art on a personal basis. 'I had more time to think about myself, read a lot of books, and take enough time to observe people,' she explains.
Many of her peers lost their jobs or simply could not perform any longer, as all theatres and programs were closed. The story is the same for the film industry, with cinemas shutting their doors for most of the lockdown. According to entertainment lawyer Marta Pistone, streaming has quickly become the main model, rather than the theatrical release. This means that film awards that usually do not give prizes to movies without a theatrical release will have to change their approach, too. However, things are more complicated for the theatre, as Mizuki notices that it is very unnatural for an actor to perform without direct contact with the audience. Hence, it is difficult to stage plays entirely online.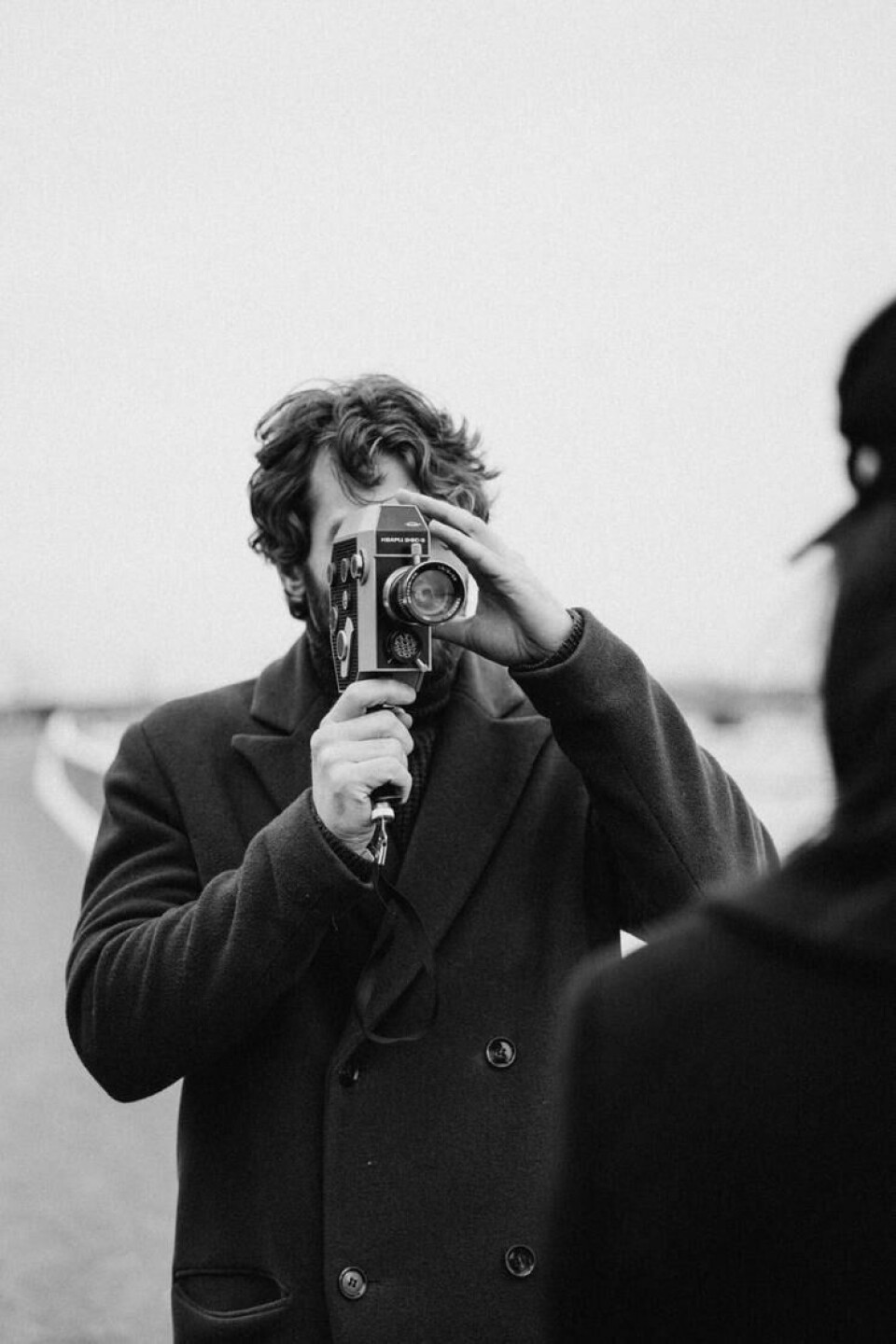 Since most productions had to be postponed, the programs of all theatres are now full until 2025. This means that there is no place for new artists to emerge, which is especially damaging for young directors and actors. Mizuki advises young people to focus more on cinema rather than the theatre right now and to read about arts and philosophy. She disapproves of the recent events in Brussels, when actors and directors occupied the National Theatre, as she believes that artists are not politicians and that art should not be for money. 'We artists have to create new ideas for society and demanding money from the government is not good.' Like Eleonora and Kumiko, she believes that the most important thing is a love for the arts and that people should focus on what they love. 'Follow your dreams. Keep going, and keep dreaming.'

Despite the current difficult situation for directors and actors, Michalina Mrożek, a filmmaker from Berlin, points out some positive effects of lockdowns on the industry. She says that the pandemic opened more opportunities for editors. Moreover, there are more opportunities for filmmakers to present their work to festival-goers, as most festivals have moved online. She also observes that the pandemic has changed the way in which we communicate with people. In her opinion, the business has become much more casual and it is much easier and quicker to reach people nowadays. At the same time, she agrees that it is not the best time to enter the industry for young people. Another negative aspect is that film festivals lose their magic when they move online, and many people lack motivation to attend since they cannot share the experience with others.
Visual Arts
To learn more about visual arts, I talked to Benoit, a photographer who specialises in collage-making. He started three years ago, first with scrap poetry before moving more to the visual side of collage-making. The process starts with collecting magazines, flipping through them and ripping out pages he finds interesting. He categorizes these images as backgrounds, details and bigger pieces so that when he starts creating he can go back through them and let inspiration strike. Then he can start cutting and glueing.
He says that the pandemic gave him a lot more free time for creative stuff. He makes analogue collages, scans them and then puts them on Instagram, and the lockdown hasn't negatively impacted his process. If anything, he notices that there's more time to do it. 'I think maybe visual arts are sometimes looked down upon and in this pandemic it becomes more okay to do nothing,' he says.
He also adds that visual artists can always get inspiration from things around them, so in a way, the pandemic was also a 'creative bomb' of inspiration for a lot of artists. 'When there is more time to create with less pressure to create something good or necessary I think better things come out of it.'
People need to hear the sound of [dancers'] feet stepping on the ground, smell their sweat, feel the music. These impressions are all impossible to convey via a video performance.
To understand the current situation for the visual arts from an institutional perspective, I met with Caroline Henderickx. She works for the arts centre and gallery STUK, where she is responsible for welcoming and talking to the visitors. She notices that different kinds of artists are facing different kinds of challenges during the pandemic. For example, visual artists are doing very well. This is also the case with sound arts (e.g. audio walks are very popular). At the same time, almost no one wants to watch dancing performances online. 'In the case of dance performances, people need to hear the sound of their feet stepping on the ground, smell their sweat, feel the music. These impressions are all impossible to convey via a video performance.'

With regard to the work of STUK, Caroline says that they were all forced to find new ways to engage with people using social media. This experience helped them to take a more personal approach towards their visitors. It also helped them to reach a larger audience since the posts were viewed by greater numbers.
It seems that even the struggles resulting from the pandemic did not make artists less creative. Artists seem to continue to reflect on the changes in society and to support people in these difficult times while also rediscovering themselves and their work. As Ezra Pound said, 'Artists are the antennae of the race.' It would be great if society and the government would remember to support them both during difficult times and in times of prosperity.
For more regular content
For submissions or applications
Or message us on Facebook